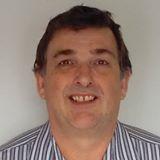 Larry challenged me to look inside myself and find this complete person; to find my passions and talents, to find my strengths and goals. He has shown me how to live inside my head, and how to learn to love myself.
Andrew Loader
Request Your Free Discovery Session And Let's See How I Can Help
If you're looking to transform your life, as a fully qualified lifestyle coach, I can help you create the life you want and deserve! Complete the free discovery session form on this page and let's see how I can help.
Are you feeling stuck in life?
Have you achieved a lot so far, but you need help getting to the next level? Does it feel like you're too close to your problems to see the next steps, and need to find clarity to guide you to a more productive path?
Are you lost in life?
We all have battle scars, but some of us have trouble letting go of past experiences that limit and prevent us from moving forward in life and achieving our goals. Do you find that you've stopped progressing and are merely existing? You also have this nagging feeling that life should be more than this.
Are you unsure on how to create the life you really want?
Do you know what you want, but not how to achieve it? Formulating a clear vision isn't your issue but creating an actionable plan which will allow you to work on your goals and keep you laser focused and on target to achieving your clear vision is?
Are you feeling unfulfilled?
Are you still searching for your career path yet heading to mid life? Feeling unfulfilled at work or in your relationship? Just unsure about what you wish you were doing, even though you know it's not what you're doing right now?
Are you facing a major transition?
Are you about to change jobs, move to a new city or get out of a relationship, it's a great time to work with a lifestyle coach and see how best to tackle this new chapter in your life.
These are just some of the issues which I help my clients tackle and overcome. If you're looking to change your life, talk to me and see how I can help you achieve the results your looking for in your life.
Free Discovery Session – Enquiry Form
Please complete all the free discovery session form fields below to book your session.
I confess i was quite cynical about the whole 'life coaching fad' as I termed it previously and dismissed it as another import into our culture from the USA. I have been proved quite spectacularly wrong and I am here to state it is a life changing experience.
Greg Cox
Your Questions Answered
Why choose Larry as your life coach?
My biggest passion in life is to help you achieve your highest potential and live your best life. My purpose is to empower others to find their purpose, live with passion, and create a healthy, happier and balanced life.
It was a natural progression to start my Life Coaching practice and develop blogs, books and courses which allowed me to empower, and help others realise their life goals.
How does life coaching work?
You will be able to talk with me on a one-to-one basis using Skype. Each session will last around an hour and during this time we will work together and help you to see new perspectives on things and give you tools you need to help you achieve your goals.
A good life coach is able to keep you energised and focus on the things you need to do to make positive changes in your life and will enable you to unlock your full potential.
How many sessions will I need?
I recommend you have 12 Life Coaching sessions but appreciate that this may not be in everyone's budget. You will need at least 6 sessions for Life Coaching to have an impact on your life so if you are on a budget start with 6 sessions to begin with. After 12 sessions I also offer "one off" Life Coaching sessions just as more motivation if needed.
When are you available for life coaching sessions?
I'm very flexible when it comes to servicing my Life Coaching clients. My regular hours are from 9am-6pm (London Time Zone – GMT/BST) Monday to Friday. Not in the UK? No problem, I am more than willing to accommodate a time to suit you. If you're unsure simply get in touch and we can discuss workable dates and times further.
How is life coaching different to counseling or therapy?
The main difference is a Life Coach will not look into the past. We are more concerned about what is happening right now and how you can change your future.
Did I miss something?
Do you have another question? Get in touch and I'll be happy to answer any further questions you may have.
Ask Your Question
Larry Lewis is a warm, generous, big-hearted individual. He takes the time and effort to get to know you. He listens, really listens, and then has the ability to cut through to the heart of any issues you may have.
Kylie Guthrig