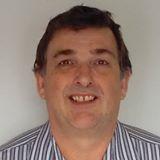 Larry challenged me to look inside myself and find this complete person; to find my passions and talents, to find my strengths and goals. He has shown me how to live inside my head, and how to learn to love myself.
Andrew Loader
Available One To One Life Coaching Packages
Individual Sessions
As it sounds, one to one coaching sessions as you need them. This is a great option for anyone who needs a push now and then.
Silver Package
Book 6 sessions in advance and take advantage of discount pricing compared to pay as you go life coaching.
Gold Package
The ultimate life coaching package with 12 sessions to ensure you implement life changing solutions into your life.
One To One Life Coaching Plans & Pricing
Whilst I am based in Darlington, location is not an issue as coaching is available via telephone and by Skype (video and audio) as well as in person at my Darlington office. We can also arrange private meeting rooms in Newcastle, Gateshead, Sunderland, Harrogate and Leeds.
Individual Sessions
£
75
.00
One Time Payment
1 Session
1 Hour Per Session
No Email Support
No Skype Support
Silver Package
£
425
.00
One Time Payment
6 Sessions
1 Hour Per Session
Email Support Included
Skype Support Included
Gold Package
£
720
.00
One Time Payment
12 Sessions
1 Hour Per Session
Email Support Included
Skype Support Included
The One To One Life Coaching Features
One to One Coaching
With one to one coaching you will have direct access to Larry. If coaching is in your price range it is highly recommended!
Email Support
During your life coaching sessions get unlimited email support. Have a question about your session? No problem, just ask Larry.
Skype Chat Support
I am available to text chat on Skype between sessions to my ongoing life coaching clients. It's a great way to keep you motivated!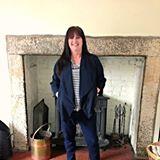 In just twelve short weeks Larry Lewis has turned my whole life around. I know where I'm going, what I'm going to do and exactly how I'm going to do it. There is no going back. Needless to say, I'm staying with this good guy of the internet.
Maria King
Your Questions Answered
Why choose Larry as your life coach?
My biggest passion in life is to help you achieve your highest potential and live your best life. My purpose is to empower others to find their purpose, live with passion, and create a healthy, happier and balanced life.
It was a natural progression to start my Life Coaching practice and develop blogs, books and courses which allowed me to empower, and help others realise their life goals.
How does life coaching work?
You will be able to talk with me on a one-to-one basis using Skype. Each session will last around an hour and during this time we will work together and help you to see new perspectives on things and give you tools you need to help you achieve your goals.
A good life coach is able to keep you energised and focus on the things you need to do to make positive changes in your life and will enable you to unlock your full potential.
How many sessions will I need?
I recommend you have 12 Life Coaching sessions but appreciate that this may not be in everyone's budget. You will need at least 6 sessions for Life Coaching to have an impact on your life so if you are on a budget start with 6 sessions to begin with. After 12 sessions I also offer "one off" Life Coaching sessions just as more motivation if needed.
When are you available for life coaching sessions?
I'm very flexible when it comes to servicing my Life Coaching clients. My regular hours are from 9am-6pm (London Time Zone – GMT/BST) Monday to Friday. Not in the UK? No problem, I am more than willing to accommodate a time to suit you. If you're unsure simply get in touch and we can discuss workable dates and times further.
How is life coaching different to counseling or therapy?
The main difference is a Life Coach will not look into the past. We are more concerned about what is happening right now and how you can change your future.
I confess i was quite cynical about the whole 'life coaching fad' as I termed it previously and dismissed it as another import into our culture from the USA. I have been proved quite spectacularly wrong and I am here to state it is a life changing experience.
Greg Cox
---