Let's Make 2018 Your Best Year Yet…
…with the Single Page Plan and the support of your life coach, Larry Lewis!
"Choose your level of coaching support and let's get started! Having a life coach by your side allows you to dream the unthinkable and then achieve it!"
Available Single Page Plan Coaching Packages
Pay As You Go
As it sounds, one to one coaching sessions as you need them. This is a great option for anyone who needs a push now and then. Ideally this option is a great add on to the bundle life coaching packages (includes 30 days email support).
Single Page Plan
With my Single Page Plan coaching package we will work through your plan together and I will ensure you know how to keep things updated. With the help of a life coach you'll be surprised how different your final plan will be!
Single Page Plan PLUS
With Sigle Page Plan coaching PLUS not only will we create your Single Page Plan but we will work together over the next 12 months to ensure you're using the plan correctly and we'll start turning your goals into a reality!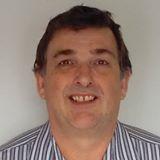 Larry challenged me to look inside myself and find this complete person; to find my passions and talents, to find my strengths and goals. He has shown me how to live inside my head, and how to learn to love myself.
Andrew Loader
Single Page Plan Coaching Plans & Pricing
Early Bird Special – Save 40%!
Use the coupon code EARLYBIRD during checkout and receive a massive 40% off all coaching packages!
Hurry! Offer ends midnight 31st December 2017 (GMT).
Pay As You Go
£
150
.00
One Time Payment
1 Session
Email Support Included
No Skype Support
–
Single Page Plan
£
499
.99
One Time Payment
As Required
Email Support Included
Skype Support Included
Save £200!
Single Page Plan PLUS
£
1,599
.99
One Time Payment
As Required
Email Support Included
Skype Support Included
Save £640!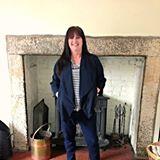 In just twelve short weeks Larry Lewis has turned my whole life around. I know where I'm going, what I'm going to do and exactly how I'm going to do it. There is no going back. Needless to say, I'm staying with this good guy of the internet.
Maria King
The Single Page Plan Coaching Features
One to One Coaching
With one to one coaching you will have direct access to Larry. If coaching is in your price range it is highly recommended!
Email Support
During your coaching sessions you'll get unlimited email support. Have a question about your session? No problem, just ask Larry.
Skype Chat Support
I am available to text chat on Skype between sessions to my ongoing life coaching clients. It's a great way to keep you motivated!